How to Activate Application
1. Only after activation can the designer and ActiveX controls be normally used in the developer's machine. Run the activation application, please see as below:


2. Input the serial number, and click "Next". (You'll obtain the serial number in the email after completing the payment transaction. In fact, the "Activation key" in the email sent by avangate.com is our serial number. It's a mistake made by avangate.com.)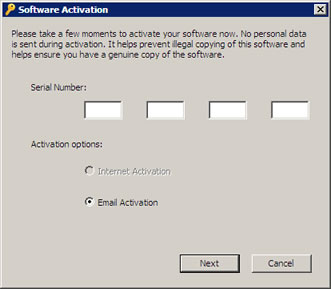 3. Send the activation request code to Activation@BeauGauge.com, and close the application.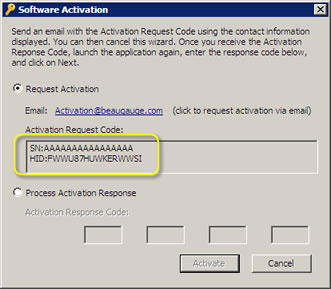 4. We'll send the activation response code back to your email address after verifying the activation request code.
5. After receiving the email with the activation request code, please restart the activation application. Input the serial number, and click "Next". Select "Process Activation Response", input the activation response code and then click "Activate".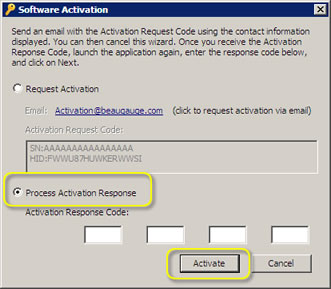 6. The following dialog will pop up if the activation successes.